Jordbruksverket (The Swedish Board of Agriculture) works to develop Sweden's food production and to protect animals and plants. They receive their mandate from the government and also work closely with the EU in their areas of responsibility.
Mobile Interaction got the opportunity to develop an app to make it easier for farmers and agricultural advisors to test and evaluate their soil. I took the role as Design lead and was responsible for the design of the app. More specifically the UX/UI and art direction.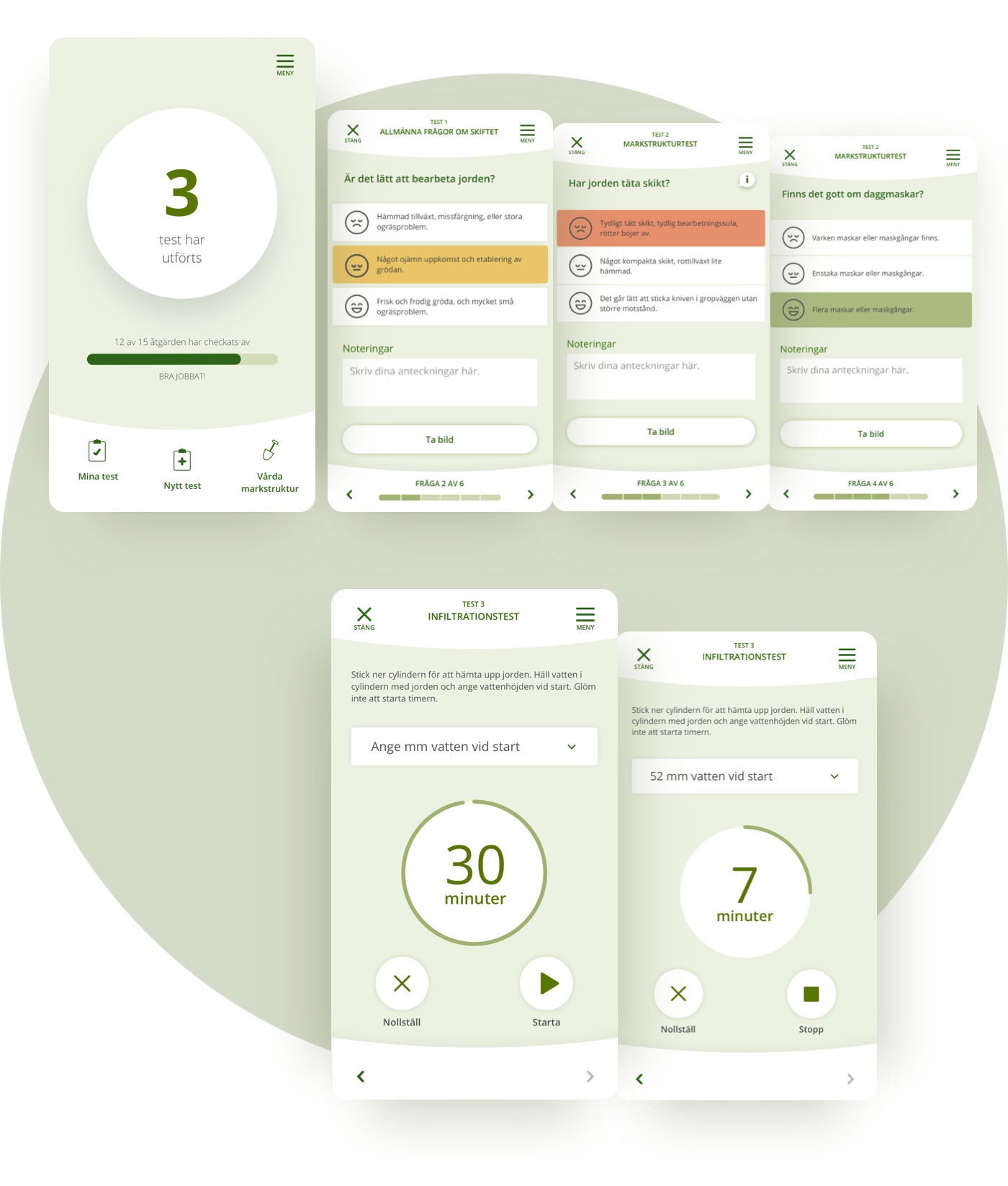 With the user in focus it was of great importance to work closely with the WCAG guidelines to ensure good accessibility throughout the app. To make the app a positive experience, rather than another work load for the farmers, we added gamification in terms of a reward system, where users got encouraging reactions whenever they finished a task.