As a final project at Berghs School of communication I art directed a fictive restaurant with focus on sustainability and affordable lunches for an urban crowd. The project meant a total branding including name, graphic profile, web design and a campaign.
The name
As a result of brainstorming and workshops the name of the restaurant got to be Seson. Seson is a made up name implying the restaurants seasonal consciousness. Beyond the international qualities with the made up name, Seson is also a word that looks good from a graphic point of view.
Branding moodboard
Graphic design
The sustainable aspect of the restaurant focuses on local produced food that varies from season to season to reduce transportation and unnecessary resources for production. The seasonal focus shines through in the graphic design, which change color based on season.
Logo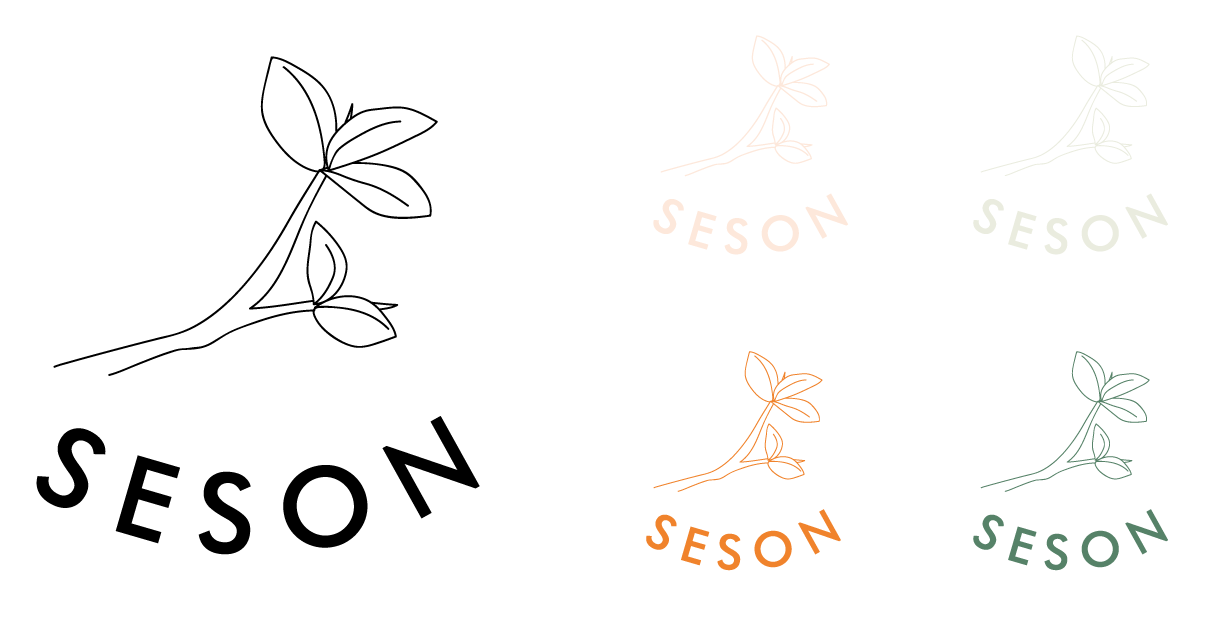 Menu in spring colors

Summer campaign
Seasons can fail, but at Seson you always get the best of it. You can recognize situations from your own life in the campaign which aims to be humorous and welcoming.